Enterprise Solutions Suite
Our comprehensive suite of solutions enables integration, scalability, and innovation, from automation, AI, RPC, and cutting-edge technologies.

Our tailor-made solutions deliver efficiency, innovation, and growth for businesses of all sizes.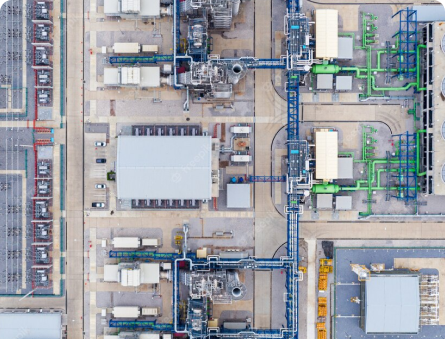 We offer pre-built solutions that optimize processes across organizations, regardless of their scale.
Our enterprise solutions suite
Innovative solutions that drive your organization's success
Our robust platform fuels creativity, collaboration, and breakthrough ideas. Empower your team to drive transformative innovation. Join us on the journey of redefining what's possible.
Ideate and collaborate
Redefine possibilities
Transformative innovation
Gather inventiveness
Our advanced software simplifies inventory tracking, forecasting, and optimization, while empowering businesses to maximize efficiency. Gain complete control and visibility over your inventory with InventoryIQ.
Streamline inventory tracking
Maximize business efficiency
Optimize a process
Gain control & visibility
Our pioneering platform integrates data, analytics, and simulation, enabling businesses to optimize operations. Harness the power of TwinBuilder to unlock new possibilities and gain a competitive edge in the digital era.
Optimize operations
Integrate data & analytics
Reliable process
Improves maintenance
Our advanced software solution empowers businesses to optimize workflows, automate processes, and drive efficiency. Say goodbye to manual tasks and embrace a new era of productivity.
Optimize workflows
Automate processes
Embrace new-age productivity
Streamlines production
Our advanced analytics platform facilitates businesses to extract valuable insights and drive meaningful outcomes. Channel the full potential of your data with AnalyzeIQ and stay ahead of the digital curve.
Produce valuable insights
Channelize productive outcomes
Incorporates innovative ML
Identify target substance
Discover The X Future's innovative tech solutions. Experience firsthand how our solutions can transform your business.